Fuel, food, and labor costs, along with increased regulations and global competition, will continue to rise in 2023. But these will not hinder the growth of the plumbing industry, which remains a cornerstone of every building. However, some interesting changes are happening right now that can alter how we think about—and use—plumbing systems in future years.
Outline:
The plumbing industry is ever-changing, and new plumbing innovations are introduced each year. Here are some of the trends that are set to make a big impact in the plumbing industry over the next few years:
Trend No. 1: Prevalent Use of Solar Energy in HVAC Systems
We have now become more aware of how much damage our seemingly "harmless" human activities can cause to the environment. With this knowledge comes the growing interest among homeowners and businesses to switch to solar energy. HVAC systems are no exception. Many companies are now offering solar-powered HVAC systems as an option for clients who want to lessen their carbon footprint while saving money on energy costs.
Trend No. 2: Preference for More Eco-Friendly Options
Aside from the rising interest in using renewable energy in plumbing systems, people are also becoming more interested in eco-friendly plumbing cleaning products. People want to use plumbing cleaning products that are safe for their families, the environment, and the planet in general.
The preference for eco-friendly plumbing and cleaning options has resulted in the development of many new products that are safer than traditional ones. These new products use natural ingredients and do not contain harmful chemicals that can harm both people and the environment. In 2023, we can only expect to see more variants of these products filling up the shelves in every grocery store.
Trend No. 3: Use of Smart and Energy-Efficient Plumbing Systems
We cannot escape smart technology, even if we are not using it. Smart assistants are in our homes, cars, and refrigerators—and they are only getting smarter over time.
It is no surprise, then, that there are also smart-home technology trends in plumbing. These systems use sensors and software to track water usage and warn users when something is wrong with their existing pipes or toilets. They can also connect to home automation systems, which can be controlled remotely via a smartphone app.
These products are rapidly growing in popularity too. In fact, the Kitchen & Bath Market Index found that 89% of customers prefer to have a smart plumbing system at home, provided that they are affordable (Krawcke, 2022).
Energy-efficient plumbing will also play a role in 2023 plumbing trends. For example, In 2022, California approved the phase-out of gas-powered furnaces and water heaters by 2030 (Wells, 2022). Hence, homeowners are less likely to retrofit their existing gas-powered systems in favor of the more energy-efficient alternatives.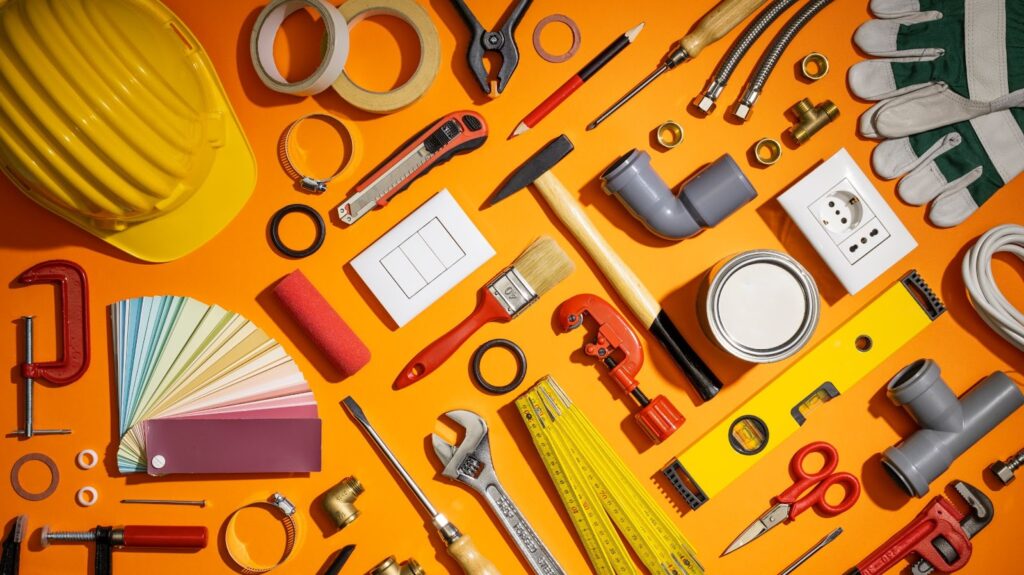 Trend No. 4: More Application and Use of the 3D Printer
The 3D printer is a relatively new invention that enables users to create three-dimensional objects at the convenience of their own homes or offices. This technology has now been applied to plumbing to create custom-made parts for commercial and residential plumbing installations.
In 2023, the use of 3D printing technology in plumbing will be more widespread, opening up a new world of possibilities. Specialized parts, such as valves and fittings, can be made to order on-site and installed into plumbing systems. The technology also allows for the creation of customized parts that may not otherwise be available in standard sizes or configurations.
In addition to custom-made parts, this technology can also be used to create new tools that will make working with pipes easier and more efficient.
Trend No. 5: Increased Interest in Acquiring Plumbing Skills
Undeniably, we have entered 2023 with some bleak prospects for the economy. With the rapid inflation happening across the country right now, many people have become wary about spending money on home renovations, including plumbing and pipe repair. Instead, we are seeing an increased interest in learning plumbing skills through home-study courses and DIY videos. We expect this trend to continue as people try to save money on repairs and maintenance.
Nevertheless, we do not see this trend as a bad thing. The fact that people are becoming more interested in learning how to do their own plumbing repairs and fix water leaks is good because homeowners can address minor issues before they morph into something more serious. With the right knowledge, people will also be in the best position to understand why certain jobs, like slab leak repair, for example, ultimately require professional plumbers to take care of them.
Reliable Plumbers in Waco, Texas
There are many plumbers in Waco, Texas, that can handle your plumbing needs. However, if you want to get the best local plumbers in the area, call us at Smelscer Plumbing. We have been in the business for decades and have the experience, reputation, and expertise to handle any plumbing issue, including trenchless sewer repair. Our licensed plumbers can be at your home within hours of your call so that you do not have to wait around for days wondering when someone will come out to fix your problem.
Our plumbers are also available 24 hours a day, seven days a week, so you can call us anytime to request service. We offer emergency plumbing repair services that allow us to get out there quickly and fix your problem within the hour. If you have an urgent plumbing issue or are looking for someone who offers same-day repairs in Waco, Texas, call us at 254-749-7955 today.