Have you ever wondered what your plumber is thinking? For sure, most homeowners are pretty busy, and plumbing or whatever it is that fills a plumber's mind isn't exactly something they would want to think about intentionally. Nevertheless, there are some things that plumbers actually wish every homeowner knew. Here are some of those things.
Outline:
1. Plumbers are not magicians.
You're wrong if you think a plumber can fix all sorts of plumbing problems with just a wave of their wand (or wrench). They can't unclog a drain with a spell, and they certainly aren't going to fix your leaking pipe by saying "abracadabra." They don't have a magical bag of tricks that can fix anything and everything instantly.
So, if you call a plumber to check what's wrong with your plumbing system, don't expect them to be able to determine the problem right away, let alone solve the issue in a minute or two.
Plumbers need to thoroughly inspect your plumbing system to know for sure what caused your problem and determine their best course of action. Don't expect your plumber to just magically know what needs fixing without asking questions first. And when they do ask, cooperate by supplying them with the information that they need. If you're not sure, ask them to explain things in simple terms so you understand what they are asking. Otherwise, you might end up with a misdiagnosis, and your plumber may not be able to solve the root cause problem.
2. Plumbers are skilled professionals.
Plumbers are skilled professionals, and they should be treated as such. If you want a plumber to do the job right, you must treat them respectfully and pay them for their time.
Plumbers specialize in various things too. Aside from the piping system that runs through your house, some plumbers may focus on slab leak repair, heating systems, outdoor pools, and many others. So, if you want your issue fixed right the first time around, hire a specialist. For example, if you have problems with the pipes underneath your home's foundation, call a slab leak specialist.
Don't expect your plumber to do something that isn't within their scope of work. If you need something done that's outside the plumber's scope of work, then you'll need to hire another service provider. This is important because it helps prevent any conflict between your different contractors and ensures that all parties are happy with the set-up.
3. Plumbing is not an easy job.
Plumbing requires a lot of skill, experience, and knowledge. That's why it's important to hire the right plumber so that you don't end up with a botched job. Maximize your money's worth by hiring the best plumbers who can provide quality but affordable services.
The best plumber to hire is one who is honest, reliable, and experienced. You can find a good plumber by asking around for referrals from family and friends. You can also look up Waco plumbers online and read reviews from previous customers. If you don't have any recommendations, consider hiring a plumber who has been in business for many years, such as Smelser Plumbing, who's been around since the 1960s.
4. Plumbing isn't a DIY project.
Fixing a loose pipe or joint is pretty straightforward. Still, if you suspect that there could be a more significant problem looming in your plumbing system—like corroded pipes or broken joints—it's best to call in professional plumbers. Even if you have basic plumbing skills, it's best to let an experienced plumber handle the work.
5. Early is always better than late.
When it comes to plumbing issues, inaction can mean hundreds (or even thousands) of dollars lost. If you notice a pipe leaking or see signs of water damage in your home, you better call the professionals ASAP.
There are many instances where a plumbing problem may seem minor but can lead to severe consequences if left untreated. If your toilet keeps running after you flush it or your sink is slow to drain when you run the faucet, these are signs that there could be something wrong with your pipes.
6. Your toilet isn't a trash can.
You probably would not believe the number of clogged pipes caused by flushing items other than waste down the toilet. If plumbers can only give one piece of advice, this would be it: avoid flushing anything other than human waste down your toilet! Do not flush down wet wipes, tampons, sanitary pans, and even your dead pet goldfish if you don't want to clog your pipes and cause them to burst. Use the trash can for that.
7. It's important to maintain your plumbing system.
Regular maintenance can help you catch problems before they become too severe and costly to fix. You can do the simple routine check-up yourself and hire a professional plumber to do a more thorough inspection on an annual basis.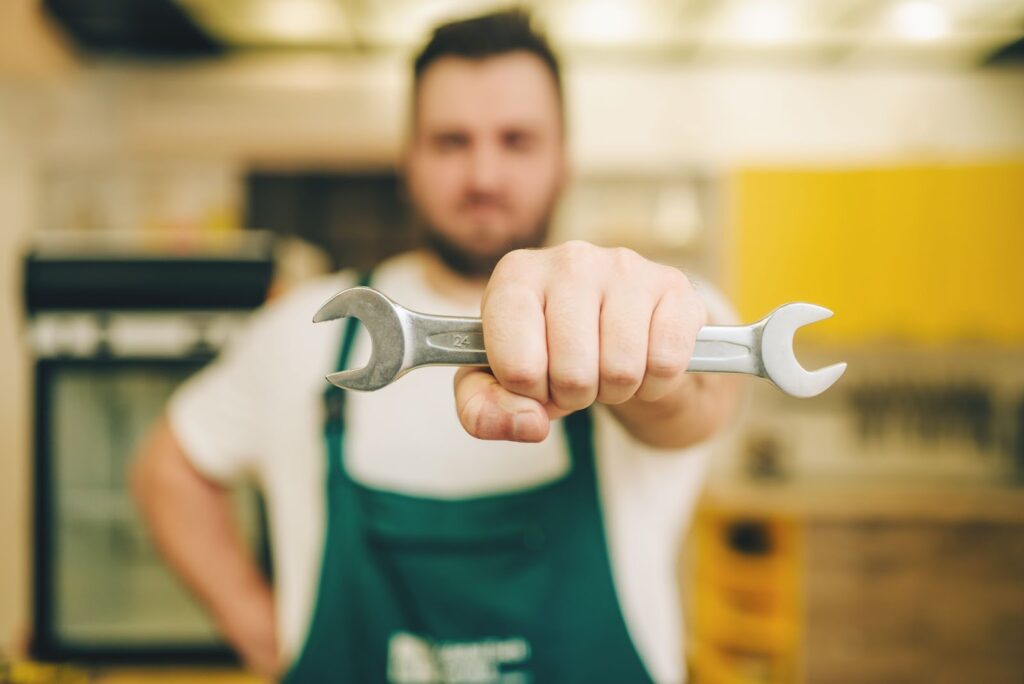 Plumbing Repair Tips
Now that we have explored the things that plumbers wish homeowners knew, let's look at more tips about pipe repair.
Don't put off calling a plumber. If your drain is clogged or your toilet isn't working correctly, get in touch with a professional ASAP. The longer you procrastinate and wait to take action, the worse your situation may become.
Save a set amount of cash on hand to cover unexpected plumbing repair costs. It's easy to forget about something like this until it happens—and then you'll be stuck with unexpected bills that could have been avoided by having $500 or $1,000 sitting around just in case.
Don't use cheap materials. Save money later down the road by buying high-quality parts that will last longer than their cheaper counterparts (and help keep your home safe).
If you're looking for plumbers in Waco, Texas, call us at Smelser Plumbing. We've been serving Waco since 1966, and we're proud to offer plumbing services at competitive prices. We are excited to answer any questions you may have about our services—give us a call today!